It's Easier Than You Think to Lower Your House Fire Risk this Winter | SERVPRO® of Cambridge/Belmont
3/11/2021 (Permalink)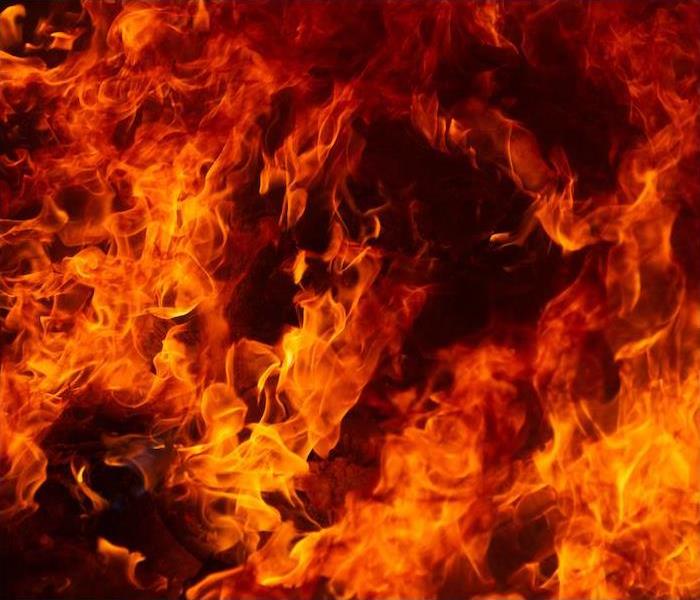 House fires tend to peak during the winter. SERVPRO of Cambridge/Belmont are available 24/7 in the event of an emergency.
Your SERVPRO team wants to help you make your home a safer place this winter. So we've put together these helpful tips for Belmont homeowners.
You can find a lot of information about fire prevention, but we think these tips can be beneficial because you can implement them quickly. It won't cost you a lot of time or money. And it will make your family safer.
Ways to Make Your Home Safer This Winter
Here are a few ways experts say you can lower your winter fire risk:
Make your kitchen safer from grease fires. Grease fires are a common problem in the kitchen. You can't put them out with water, and pulling a skillet off the stove can spread the fire. Instead, keep a fire extinguisher nearby. While a fire extinguisher is best, you can smother these fires with a lid or use baking soda to put them out.
Don't let your furnace go without maintenance. Even if your furnace seems to be working well, it's smart to have it serviced every winter. It's easy for issues liked clogged ducts and vents to go unnoticed until they become a fire hazard. Stop those fires before they start by having the furnace checked.**
Use your fireplace safely. Assuming your chimney is good to go (meaning it's clear), then you may want to light a fire on a cold night. If you do, be sure you're disposing of the ashes correctly and regularly cleaning your fireplace. A fireplace caked in ashes can become a fire hazard.
Be careful with your candles. Many people love the look and smell of a candle burning on a cold night. Enjoy them safely while you're home, but don't leave them burning when you leave.
If your home is damaged due to a fire or any other cause, you can always count on us for restoration assistance. We have crews who are available 24⁄7 in the event of an emergency. Contact us at any time to learn more about our restoration services and how we can help your family.