When Disaster Strikes, Choose SERVPRO | SERVPRO® of Cambridge/Belmont
9/1/2021 (Permalink)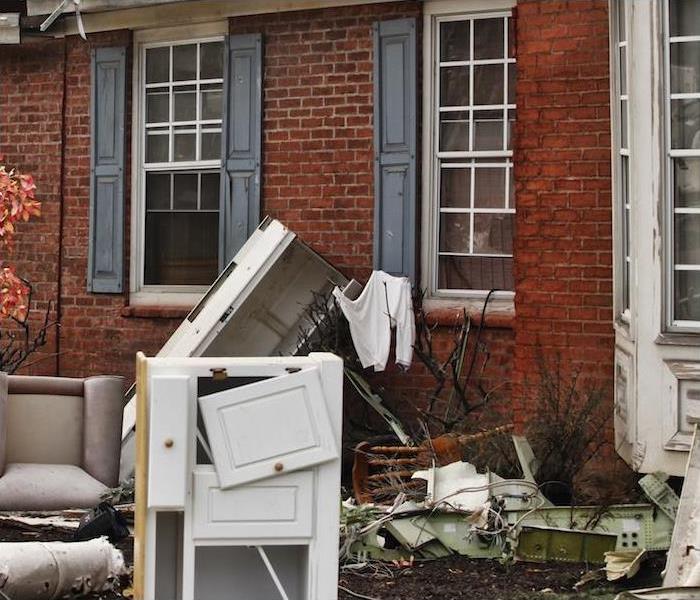 When you are dealing with any damage, immediate action is crucial. SERVPRO of Cambridge/Belmont is your local restoration expert.
Homeowners, business owners and property managers, it's your job to make sure operations run smoothly. Keeping morale high and the family happy is a priority.
When something like a disaster strikes, the status quo is upset! All of those responsibilities take a back seat, and you now have a new focus. You may have never managed a crisis before—and that's why we're here.
Managing and handling a crisis is our job, not yours! Let us handle the pressure, we do it for a living.
When life tries to get a fast one by you, trust SERVPRO to take over and get you back to normal.
Equipped, Qualified & Ready
Our job is to be ready when needed. When you call, we'll be on the way in a moment's notice. We understand there is no time to spare when fire damage, flooding or a natural disaster is at hand.
When a crisis happens, we're queued up and ready to go.
Being Faster to Any Disaster Is What We Do
When a disaster hits, we understand that we need to drop everything and come running. After all, in a disaster situation, every second counts.
For every minute that passes, mold can grow, and you can have more smoke or water damage. A fast response is critical, and with a local office right here nearby, you'll be the beneficiary of a local company with national resources.
We Know the Best Disaster Recovery Techniques
Disasters don't care where or when they strike, and homes and businesses can suffer accidental or natural damage.
We have custom plans for many situations, and we're prepared to get your home or business back to normal ASAP!
Our Expertly Trained Techs Restore Your Property "Like it never even happened."
We're not a "here today and gone tomorrow" type of operation. SERVPRO is an expert in the recovery and restoration business because we care about your satisfaction enough to ensure your property is restored to its original condition.
We are committed to ensuring your restoration is exceptional from start to finish.
We Modify Our Approach When New Disasters Arise
Because of the COVID-19 pandemic, illness prevention is high on the priority list. With that in mind, we now offer sanitization and disinfecting services that go beyond normal office cleaning.
If you want your customers to feel safe and welcome, we can give you that ultra-clean space and ease the worries of your customers and employees at the same time.
Fires burn, storms rage, pipes leak—it happens. Your local SERVPRO is ready to take on the challenge so you can get back to life.
Regardless of why you need cleanup or disaster recovery, SERVPRO has the tools, the technicians and the training to get your situation under control. When you're ready to get help from the best, get in touch with SERVPRO of Cambridge/Belmont.