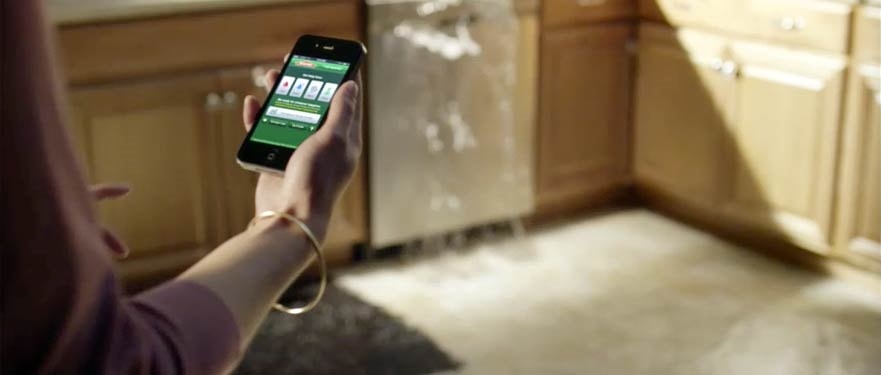 Water Damage Emergency Tips
What you can do until help arrives
Water Tips  |  Fire Tips   |  Biohazard Tips   |  Mold Tips
Sergio Rodriguez, Production Manager for SERVPRO of Cambridge/Belmont suggests making sure all holes are properly caulked and sealed and keeping eaves and downspouts clean. He recommends periodically checking behind appliances and under sinks to make sure everything is dry. That means actually moving out the stuff that's been sitting under the kitchen sink for the last several years. Be careful when pulling out the refrigerator to check for a leak in the ice maker water line. Avoid running over the water line or crimping a copper line. Rodriguez also suggests replacing rubber supply hoses to appliances with braided hoses, which are made of rubber surrounded by wire mesh. Braided hoses can still spring a leak, but they won't burst.
If you think you have a leak, call the professionals at SERVPRO of Cambridge/Belmont (617) 864-7378
Have A  Water Damage Emergency? Call (617) 864-7378
What To Do After Flooding
Remove excess water by mopping and blotting.
Wipe excess water from wood furniture after removal of lamps and tabletop items.
Remove and prop wet upholstery and cushions.
Place aluminum foil or wood blocks between furniture legs and wet carpeting.
Turn air conditioning on for maximum drying in summer.
Remove colored rugs from wet carpeting.
Remove art objects to a safe, dry place.
Gather loose items from floors.
What NOT To Do After Flooding
Don't leave wet fabrics in place. Hang furs and leather goods.
Don't leave books, magazines or other colored items on wet carpet or floors.
Don't use your household vacuum to remove water.
Don't use television or other household appliances.
Don't turn on ceiling fixtures if ceiling is wet, and keep out of rooms where ceilings are sagging.